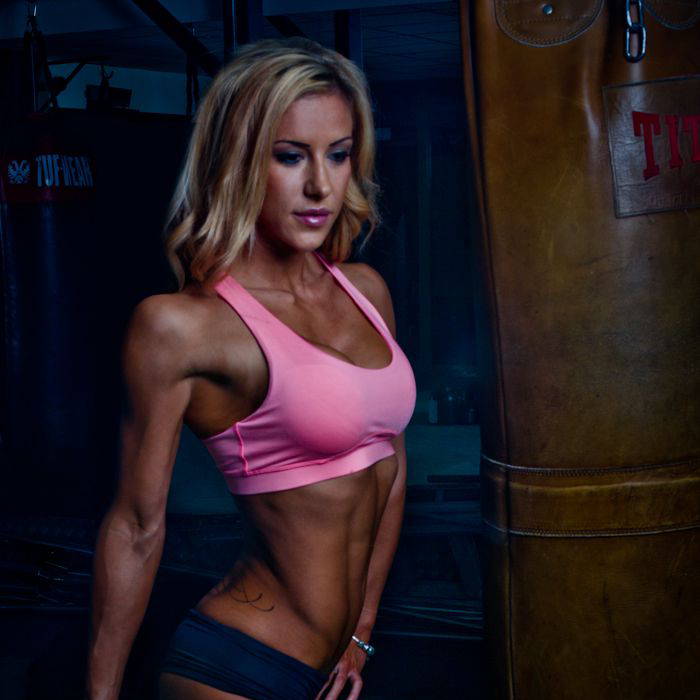 Georgia is one of the UK's leading bikini fitness athletes who has competed with the UKBFF and now the IFBB since 2012. Georgia is unique in being one of the only UK female athletes to ever place at a Madrid Arnold Schwarzenegger IFBB show and has placed consistently highly and always within the top 15 of all international competitions.
Georgia is also one of the UKs most well-known fitness models, appearing as the face of BodyPowers iconic BodyPower Bunnies, a spokesperson for health and fitness and an advocate for healthy living.
Georgia is also an excellent role-model for young women, promoting the "less ASS, more clASS" campaign with fellow bunny Helen Derbyshire.
Georgia has a law degree from the University of East Anglia and a criminology diploma as well as being a scholarship student during her younger years.
Georgia's Titles and Placing's:
Nov 2013 IFBB World Cup – 3rd Place

Oct 2013 UKBFF UK Championships – 4th Place

Oct 2013 IFBB Arnold Madrid – 4th Place

Sept 2013 IFBB World Championships – 12th Place

May 2013 Bodypower Overall Bikini – 1st Place / Overall Champion

May 2013 IFBB European Championships – 9th Place

October 2012 UKBFF UK Championships – 2nd Place / Champion runner-up

July 2012 UKBFF Bedford Regional – 3rd Place
Georgia has also written for Muscle and Fitness magazine as an event journalist and has been published in Flex, Muscle and Fitness, Fitnorama, Muscular Development Online, XF:Sport Mag, 1st4Fitness, #RAWMagazine and has appeared on ITV's Alan Titchmarsh Show and the Active Channel on Sky.
Join the millions of people worldwide who receive our tips and exclusive deals that help you reach peak performance every day.
---