Create a Recipe + Guest Post
Great choice! Just complete the form below and keep an eye out for product in the mail, and email updates in your inbox.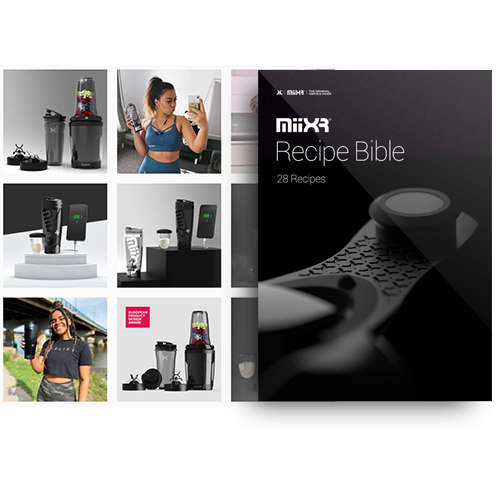 A protein shaker bottle without the hassle – no shaking, no clumps, better taste!

MiiXR PRO – features a rechargeable battery and water-tight storage pod to safely store your supplements.

Perfect for whipping up eggs and powdered shakes.


MiiXR+ is our most advanced vortex mixer to-date, packed full of exciting features.

Experience super-smooth shakes at the touch of a button. You can even charge your devices with the onboard micro-USB/USB Type-A inputs.

Perfect for all your shakes and bulletproof coffee.


MiiXR X7 is the world's only Performance Nutrition Blender.


X7's cool-flow technology, provides power and efficiency. Capable of blending, grinding and pulverizing anything you throw at it.