8 Delicious and Nutrient-Rich Smoothies

Every morning, many of us face the same challenge: what can we prepare that's nutritious, delicious, and doesn't consume too much time? Maintaining a healthy diet amidst a busy lifestyle can be tough. But, with these 8 healthy smoothies and shake recipes, you'll find quick and easy solutions that pack a nutritional punch, providing energy for your entire day.

Spinach and Berry Delight

Ingredients:
1 cup fresh spinach

1/2 cup mixed berries (blueberries, raspberries, strawberries)

1 banana

1 cup almond milk

Optional ingredient: Add a tablespoon of chia seeds for extra fiber.
Method:
Prepare your ingredients: Ensure everything is washed and ready. When using larger strawberries, halve or quarter them for smoother blending.
Blend: Combine the spinach, mixed berries, banana, and almond milk in the blender. Add your optional chia seeds. Securely screw on the blade and blend until smooth.
Enjoy: Pour your smoothie into a glass and enjoy. Or, better yet, if using the PROMiXX MiiXR X7, remove the blade base, screw on the ergo sports lid and enjoy your smoothie on the go.
Ingredients:
1 ripe mango, peeled and pitted

1 inch fresh ginger, grated

1 cup yogurt

1/2 cup water or orange juice
Method:
Lay the foundation: Start by preparing your mango. Peel the skin, ensuring it's ripe. Once peeled and pitted, set to one side.
Introduce the ginger: Grate the fresh ginger. This aromatic root acts as the kick and zing that elevates your drink.
Blend with passion: Introduce each ingredient to the blender bottle, building layers of flavor, then screw on the blade. As the blend mixes, the elements will combine and merge into a creamy mix that promises a flavor explosion.
Golden opportunity: Instead of finishing here, why not consider a sprinkle of turmeric. This will add a vibrant color, inject health benefits, and add a real zest to your palate.
Ingredients:
One ripe avocado

2 tbsp cocoa powder

1 cup almond milk

2 tbsp honey or maple syrup
Method:
Preparation: Begin by halving the avocado, removing the seed, and scooping out the lush green flesh.
In the mix:

Gently introduce each ingredient into the blender one stage at a time, ensuring the blade is securely screwed on each time.

Start with the avocado and the cocoa powder.

Then pour in the almond milk.

Add your chosen sweetener. This could be honey or maple syrup, depending on your preference.

Blend: With the blade secured, start blending. Continue until the blend is free of lumps, achieving your preferred consistency.
Spice it up: A pinch of cinnamon can really elevate your blend, so if you're feeling spicy, now is the time to sprinkle in this exciting addition.
Pineapple Cucumber Hydrator
Ingredients:
1 cup fresh pineapple chunks

1/2 cucumber, sliced

1 cup coconut water

A handful of fresh mint leaves
Method:
Preparation:

Begin by washing the pineapple and cucumber thoroughly.

Peel the pineapple and cut it into chunks, ensuring the core is discarded.

Slice the cucumber into smaller sections.

Wash the mint leaves under cool running water and set aside.

Blending:

Add the pineapple chunks and cucumber slices to your blender bottle.

Pour in the coconut water, to add flavor and provide essential electrolytes.

Toss in the fresh mint leaves for a refreshing twist.

Blend until smooth:

Start slowly, pulsing the mix, before gradually increasing a steady blend to ensure all the ingredients are well combined. Continue blending until you achieve a smooth consistency. If the mixture is too thick, you can add a bit more coconut water to adjust.

Optional ingredient:

To change things up and take this mix to the next level, why not add a teaspoon of chia or flax seeds for added nutritional benefits?
Ingredients:
1 small beetroot/beet, peeled and chopped

1/2 cup mixed berries (such as blueberries, strawberries, and raspberries)

1 cup almond milk

1 tablespoon honey or maple syrup (for extra sweetness)
Method:
Preparation: Start by washing and peeling the beet. It's essential to ensure all the dirt is removed. Once peeled, chop the beetroot into small, manageable chunks. Rinse the mixed berries under cool water and set them aside.
Blending:

Place the beet chunks in the blender bottle, followed by the mixed berries. These ingredients are a perfect combination because beets are rich in vitamins and minerals, while the berries add to the vibrant color and guarantee a tangy taste.

Pour in the almond milk. This serves as the liquid base and smoothens the texture.

If you prefer your smoothies on the sweeter side, add honey or maple syrup.

Blend to perfection: Pulse the mix to start with, allowing the beet to break down, then gradually increase to a continuous blend to ensure everything is blended smoothly. The result should be a vibrant purple-colored smoothie with a velvety texture.
Serve and relish: Once blended to your satisfaction, you can top it with fresh berries or a drizzle of honey for a bit of flair to this antioxidant-rich delight.
Optional ingredient: A pinch of ground cinnamon or a scoop of protein powder can also offer an added flavor boost to shake things up.
Protein-Packed Peanut Butter Shake

Ingredients:
2 tbsp peanut butter

One banana

One scoop of protein powder

1 cup milk or almond milk
Method:
Preparation: Begin by organizing your ingredients. Your banana should be ripe and peeled. It shouldn't need to be pre-cut but you can for a faster blend. Meanwhile, the other ingredients should be within arm's reach.

Commence the blend:

Place each ingredient into the blender bottle.

Start with the banana, then dollop in the peanut butter.

Sprinkle in the protein powder, aiming for an even spread, and finally, pour in your

chosen milk; cow's milk or any nut-based milk will work well.

Blending: Secure the blender's blade base and start the blending process. The ingredients are all fairly soft, so while it won't take long, you want to make sure you blend long enough to avoid clumping or pockets of unmixed ingredients, which will spoil your experience.
Chocolate chip finale: If you're leaning towards that chocolaty twist, now's the time to treat yourself. Toss in some dark chocolate chips and give the blend a brief pulse, just enough to incorporate them while retaining their chunkiness.
Ingredients:
1 cup rolled oats
Two scoops of vanilla protein powder
1 tsp vanilla extract
1 cup milk or almond milk
Method:
Oat transformation: Start by introducing the rolled oats into the blender's bottle. Screw on the blade, perfect for pulverizing, and with a determined pulse, blend them until they morph into a fine, almost silky powder. This step ensures a smooth consistency for the final beverage, devoid of any gritty texture.
Vanilla ensemble: Once the oats have been finely blended, it's time to add the dual vanilla agents. Pour in the scoops of vanilla protein powder, followed by the aromatic vanilla extract.
Liquid elegance: Gently pour in your chosen milk.
The blending waltz: With all the ingredients added, secure the blender's blade base again. Begin the blending process and continue until the consistency is creamy and smooth.
Midas touch: Before finishing, consider an optional splash of honey. Add it at the end of the process, and blend briefly to ensure it's integrated fully.
Ingredients:
1 cup almond milk
2 tbsp almond butter
1 tbsp unsweetened shredded coconut
1 tbsp cocoa powder
1 ripe banana
A dash of vanilla extract
Method:
Preparation: Ensure you have all the ingredients to hand. Other than the banana needing to be peeled, most of these ingredients simply need to be assembled.
Creating the creamy base: Begin your shake by pouring the desired amount of almond milk into the blender's bottle. This will serve as a creamy, dairy-free, delicious, and wholesome base.
Sweetening with banana: Peel your ripe banana and drop it into the blender bottle. The natural sugars in the banana eliminate the need for added sugar and provide a gentle sweetness to your shake.
Adding nutty depth with almond butter: Scoop out a generous spoonful of almond butter and add it to the mix. This will enhance the shake with a rich, nutty taste while offering an additional protein source.
Infusing flavor: For that signature flavor profile, introduce a measure of cocoa powder followed by the shredded coconut. These ingredients work harmoniously, combining sweetness, bitterness, and tropical flair.
Binding the flavors with vanilla: Add a few drops of vanilla extract. This subtle addition will act as a flavor binder, merging the diverse flavors into a cohesive experience.
Blending to perfection: With all ingredients in the blender, screw on the blade base, start blending with a slow pulse. This initial slow blend ensures all the elements intermingle. After a few moments, increase to a continuous blend, allowing your shake to achieve a smooth, velvety texture.
Serving and Enjoying: Once blended to your liking, you can either remove the blade of your PROMiXX MiiXR X7 and secure the ergo sports lid to enjoy on-the-go, or pour your shake into a tall glass. Whatever works best for you.
With these 8 healthy smoothies and shake recipes, you'll be equipped to kick-start your day on the right foot. So, whether you're in the mood for a tropical zing or a chocolatey delight, there's something here to please your palate. But remember, this is just the beginning, make sure to test and trial other ingredients to keep your options fresh.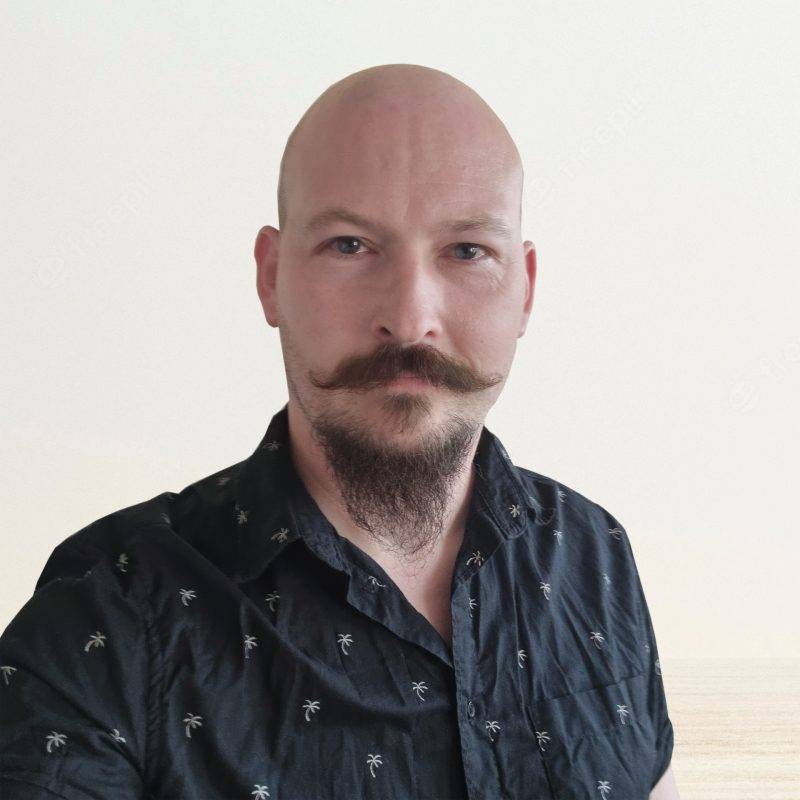 Written by Matthew Stogdon
Matt has been writing for two decades, across print and digital media. He is also an accomplished filmmaker, with several accolades under his belt.
Liked this? Sign up for more.
Sign up to hear about our latest news and exclusive offers
---