Healthy Chocolate Tart with Almond Crust Recipe

Discover how to make a delectable Chocolate Tart with an Almond Crust using the PROMiXX PRO. Perfect for vegans, vegetarians, and those avoiding gluten, dairy, soy, and sugar. A fusion of crunchy almonds and creamy chocolate awaits!
Chocolate Tart with an Almond Crust using the Best Protein Shaker Bottle: the PROMiXX PRO.
(Serves 10-12)
Prep time: 15 minutes
Cook time: 10 minutes
Chill time:  2 hours
1 1⁄2 Cups Ground Almonds

1⁄2 Cup Desiccated Coconut

1/3 Cup Coconut Oil (melted)

3 Tbsp. Maple Syrup

1 Tsp. Cinnamon
2 Ripe Avocados

1⁄2 Cup Cacao

3⁄4 Cup Maple Syrup

2 Tbsp. Coconut Oil (melted)

1 Tsp. Vanilla Essence
Preheat the oven to 175 degrees centigrade and line a small baking tray or tart tin with non-stick paper. Leave to one side.

In a bowl, mix all almond crust ingredients until well combined. It should form a sticky but lumpy mixture.

Pour this mixture into your baking tray and, using your hands, press down and up the edges of the tray to create a 'dish' for the chocolate center.

Bake for 10 minutes or until it begins to golden.

While the base bakes, make your chocolate center - Mix oil, cacao, maple, and vanilla in your PROMiXX PRO until smooth and it looks like a chocolate sauce.

In a small blender/chopper - we'd recommend MiiXR X7, blend avocados until smooth.

Add the chocolate mix and blend for a further minute, until smooth and creamy, and pop it in the fridge.

Remove the base from the oven and leave to cool completely.

Once cool, pour the chocolate mixture into the base and spread out evenly.

Pop in the fridge for a minimum of 2 hours to set fully.

Serve immediately or store in an airtight container in the fridge for up to 4 days.
The Magic of this Chocolate Tart Recipe
You know, there's something truly special about combining the freshness of organic ingredients with rich dark chocolate. And this tart? It's not just any other dessert you've tasted. It's a delicious little slice of heaven.
A Dessert For Everyone: Thanks to its all plant ingredients, this dessert is great for vegans, vegetarians or anyone unable to eat gluten, dairy, soy, and sugar - making it a joy for every palate.
Every Bite, A Surprise: The blend of a crunchy almond crust with that silky, creamy chocolatey filling is as unique as it is delicious, creating a texture sensation. And those amazing avocados add a lush, melt-in-the-mouth feel to the chocolate that's simply irresistible.
Dress It Up: Why not elevate this recipe with a handful of fresh raspberries, a sprinkle of chocolate chips, or maybe a scoop of your favorite vegan ice cream?
Celebrate In Style: Got a special evening planned? Or perhaps you're looking for a show stopping Valentine's Day dessert? This chocolate tart is your winning ticket. Its elegance and rich flavors promise to leave everyone in awe.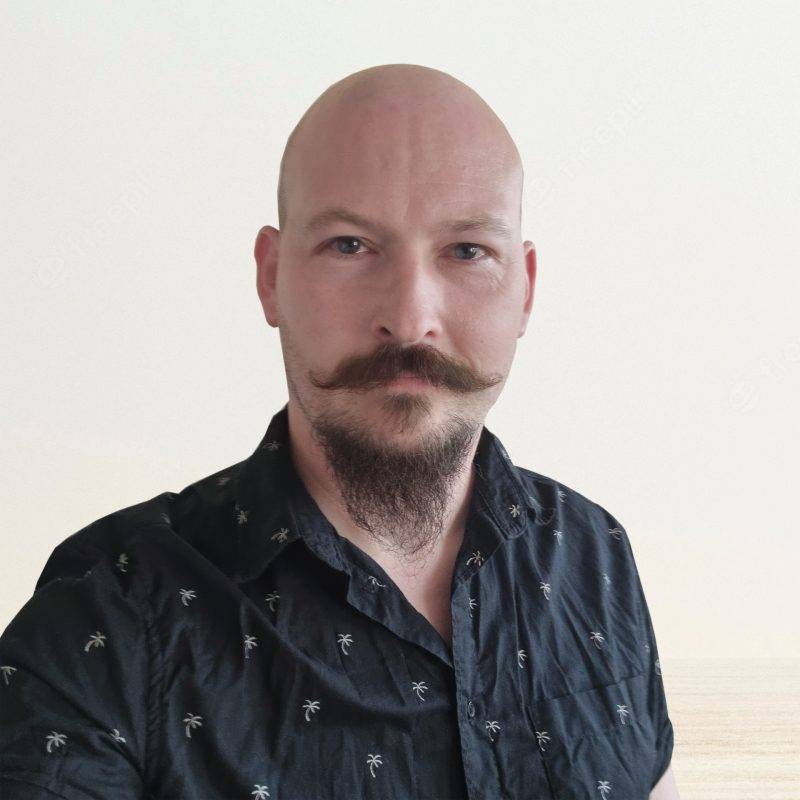 Written by Matthew Stogdon
Matt has been writing for two decades, across print and digital media. He is also an accomplished filmmaker, with several accolades under his belt.
Liked this? Sign up for more.
Sign up to hear about our latest news and exclusive offers
---