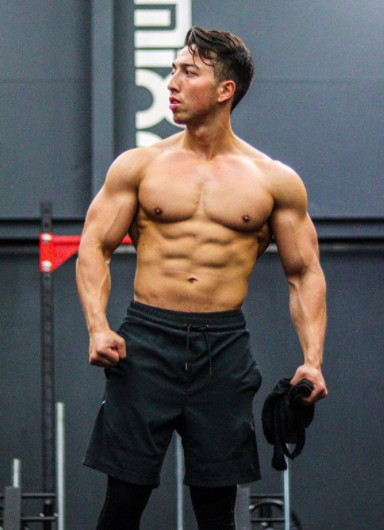 OLIVER ANWAR THE FOUNDER OF THE WORKER COACH
My mission is to reform workplace well-being by educating businesses and workers on how to stay healthy, fit and productive around their busy lifestyle.

I am a qualified personal trainer, nutrition coach and consultant who has worked with countless busy workers both face-to-face and online to lose fat, build muscle and be more productive.

I believe that when we are on top of our health and fitness, we are on top of other aspects of our lives.
I also believe that as busy people, we need the right tools and systems so we can implement fitness around our lifestyles.
How to EAT, TRAIN & WORK with a 9-to-5 Job
Eating properly and training well with a full time job can be a challenge, watch as Roanwar guides you through with some key tips for you to achieve your goals in your busy life.
Build Muscle, Stay Lean, Drink Alcohol
Want to know how to stay lean, build muscle and drink alcohol.

Ro gives 9 tip on achieving a lean body year round whilst allowing some down time.
BOOST YOUR IMMUNE SYSTEM
How to boost your immune system! The immune system is a complex network of cells and proteins that defends the body against infection. Now, more than ever, we need to take steps to optimise our immune system to fight infection, virus and disease.

Ro Anwar is here with 6 tips to bolster our defence system, and discusses the effect sleep, food, exercise and nutrition has on the immune system.
Ro's Favourite PROMiXX
"I'm always on the move, the MiiXR+ Stealth provides 2 things I need, smooth shakes on the go, and, a handy external battery just in case my headphones / mobile runs out of juice"

- Ro Anwar -

Join The Worker Coach
Join today so you can level up your body mind and life through online fitness coaching tailored to your busy schedule.


Eat the foods you want without having to spend hours in the gym and get amazing results that transform you confidence, relationships and productivity at work.