13 Blender Bottle Recipes Ideas for Weight Loss
Discover 13 nutritious blender bottle recipes for effective weight loss. Easy-to-make shakes packed with flavor to aid your health journey.
Losing weight can often feel like a never-ending battle. Plenty of fad diets, workout plans, and weight loss supplements can overwhelm us all at times. But amidst the noise, there's a simple, effective solution: blender bottle recipes for weight loss. These easy-to-make, delicious shakes can be your best friend on your weight loss journey; providing nutrition, satisfaction, and, most importantly, results.
Why Blender Bottle Recipes?
Portability
Blender bottle recipes are easy to make and convenient to carry. Whether heading to work, the gym, or on vacation, these shakes ensure your weight loss goals aren't left behind.
Nutrition-Dense
Crafted carefully, these shakes can be rich in vitamins, minerals, and essential nutrients, ensuring you don't compromise on health while cutting down on calories.
Customizable
Unlike many diets that dictate what you eat, blender bottle recipes allow you to experiment and choose ingredients that align with your tastes and preferences.
The Beauty of the Blender Bottle
A blender bottle is more than just a container, it's an ingenious tool allowing quick and hassle-free blending of ingredients. Granted, not every blender has the ability to double as an on-the-go bottle. But those that do, offer a portability, ensuring you stick to your diet wherever you are. All you need to do is craft the perfect shake, unscrew the blade cap, and replace it with the sports lid. And for those searching for a high-quality blender bottle, look no further than the MiiXR X7 Electric Protein Shake Blender, which offers seamless blending and durability.
Blender Bottle Recipes for Weight Loss
Berry Delight Shake
Packed with antioxidants and fiber, this shake combines blueberries, strawberries, Greek yogurt, and honey.
Green Goddess Smoothie
Blend spinach, kale, apple, and a squeeze of lemon for a detoxifying delight.
Protein Punch
Mix your favorite protein powder, almond milk, a pinch of cinnamon, and vanilla extract for a post-workout refuel.
Tropical Treat
A delightful blend of pineapple, coconut milk, and a hint of mint for those summer vibes.
Chocolate Almond Bliss
This shake uses unsweetened cocoa powder, almond butter, chia seeds, and almond milk for those with a sweet tooth.
Oats & Berries Powerhouse
Blend rolled oats, mixed berries, a tablespoon of flax seeds, and unsweetened almond milk for sustained energy. This option makes for the perfect breakfast substitute.
Nutty Banana Boost
Combine ripe bananas, walnut or almond butter, and a sprinkle of ground nutmeg. A creamy treat full of potassium and good fats.
Chai Tea Infusion
Use brewed and cooled chai tea mixed with almond milk, a scoop of vanilla protein powder, and a dash of honey for a different spin. This option offers an energizing caffeine kick.
Spiced Pumpkin Delight
Channel those autumn vibes with pureed pumpkin, cinnamon and nutmeg, vanilla protein powder, and oat milk. It's like Thanksgiving in a bottle.
Mango Lassi Redux
A weight loss-friendly version of the classic. Blend mango chunks, non-fat Greek yogurt, a sprinkle of cardamom, and honey for sweetness.
Cool Cucumber Hydrator
Mix cucumber slices, fresh mint leaves, a dollop of Greek yogurt, and a squeeze of lime, an ultra-refreshing option for hot days.
Zesty Orange & Carrot Fusion
Blend fresh orange juice, carrot chunks, a scoop of vanilla protein powder, and ice, a Vitamin C-packed delight.
Mocha Frappe Kick
For those coffee lovers, mix chilled black coffee, unsweetened cocoa powder, almond milk, and a scoop of chocolate protein powder for a guilt-free morning pick-me-up.
With a whole range of possibilities when it comes to blender bottle recipes for weight loss, there's no reason for meal replacements to be boring. Each shake is designed to keep you full and satisfy your taste buds, making the weight loss journey enjoyable, as well as achievable.
Remember to use fresh ingredients and adjust the quantities based on personal preference.
Losing weight doesn't have to be a flavorless, joyless journey. With these blender bottle recipes for weight loss, you can enjoy delicious and nutritious shakes that cater to your taste buds while aligning with your weight loss goals. Remember, consistency is key, and with the portability of a blender bottle, especially ones like the PROMiXX MiiXR X7, staying on track has never been easier. Here's to a healthier, slimmer you.
Can I lose weight with blender bottle recipes?
Of course. Blender bottle recipes, when carefully crafted with nutritious, low-calorie ingredients, can serve as a filling and balanced meal replacement or snack. Combined with a consistent exercise routine and a balanced diet, these recipes can aid in weight loss by providing controlled calorie intake while delivering essential nutrients.
How often should I consume these weight-loss shakes?
The frequency of consumption depends on your personal goals and diet plan. Some individuals replace one meal daily with a shake, while others may consume them as a post-workout snack or a midday pick-me-up. It's essential to ensure that the rest of your meals are balanced and nutrient-rich to avoid any nutritional deficiencies.
Can I prepare these shakes in advance and store them?
Yes, many of these shakes can be prepared in advance and stored in the refrigerator. However, consuming them within 24-48 hours is best for freshness and optimal taste. Some ingredients, like bananas or avocados, might brown or change texture over time, so consider these factors when preparing shakes in advance.
Do I need a special blender bottle for these recipes, or can I use a shaker bottle?
While shaker bottles are great for mixing proteins and other non-solid foods, a high-quality blender bottle, like the MiiXR X7 Electric Protein Shake Blender, offers the best blending capabilities, ensuring smooth, lump-free shakes. Depending on the complexity of the recipe and the ingredients used, a good blender bottle can also significantly affect texture and taste.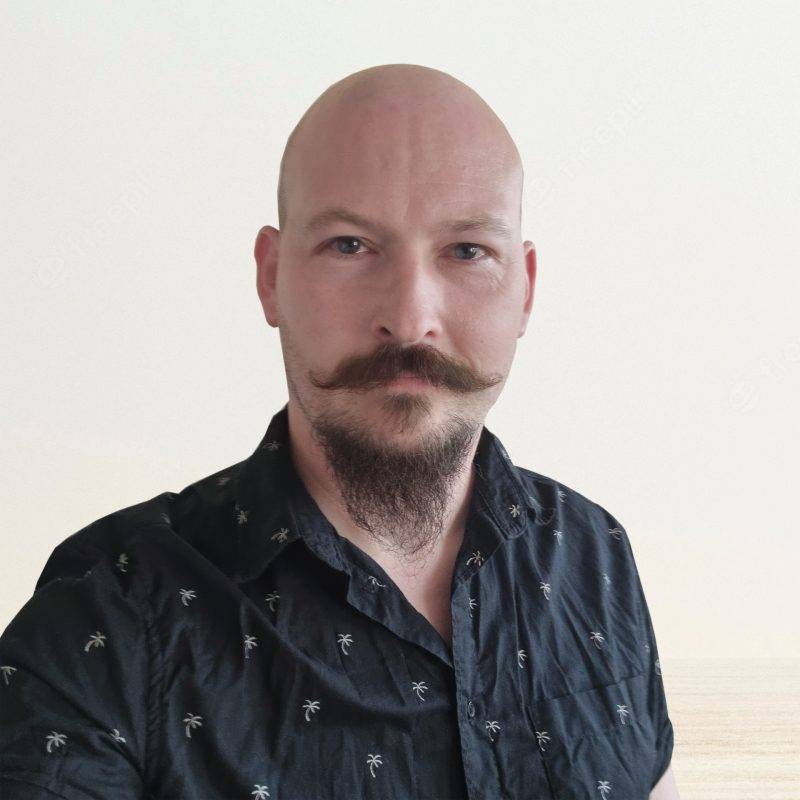 Written by Matthew Stogdon
Matt has been writing for two decades, across print and digital media. He is also an accomplished filmmaker, with several accolades under his belt.
Liked this? Sign up for more.
Sign up to hear about our latest news and exclusive offers
---