Why We're The Best Protein Shaker In The World
If you are looking for a protein shaker bottle, you have come to the right place. You have found the World's Best Protein Shaker. This is the home of PROMiXX, the original and the best vortex mixer bottle on the market.
A far cry from the typical plastic protein shakers that so many people found themselves settling for, for decades. Cheap and poor quality shakers left much to be desired. PROMiXX utilises industry-leading technology and innovative design to bring you a superior product that not only delivers on performance and power but on style and technology. Rather than a shaker bottle, the PROMiXX ORIGINAL (battery powered) and PROMiXX PRO(rechargeable) products mix perfect shakes at the touch of a button - No shaking required.
Harnessing the power of nature's vortex, PROMiXX protein shaker bottles are not designed to be shaken. The unique, patented, blunt X-blade spins to create a powerful whirlpool combining powdered supplements with liquid in a swift and super-smooth motion.
The PROMiXX PRO Electric Shaker Bottles are, by far the best for creating perfectly smooth and better-tasting shakes in an instant. The blunt blade of the premium model spins at 1600 rpm which helps to perfectly mix powdered supplements into the liquids without leaving that powdery texture, and there are absolutely no lumps.
The PROMiXX and the groundbreaking vortex mixing technology saw the creation of a brand new product category within the sports, fitness and nutrition industries. Now, several years on, the PROMiXX Electric Shaker Bottles continue to evolve and consistently set the standard of this, now-saturated, market.
Where others try to imitate, PROMiXX innovates, educates and inspires.
Vortex mixing technology was born from a pressing need for a more efficient tool to blend a lump-free protein shake followed by a persistent effort to find an innovative solution to the problem. In addition to this, the need for an improved protein shaker bottle was highlighted in a research task into the health benefits of whey protein. Whey is made of a plethora of delicate proteins and health-enhancing protein structures which can be irrevocably damaged by the sharp metal of blender blades.
The blunt X-Blade, a patented design from the PROMiXX innovators, ensures that the protein structures remain intact and micronutrient integrity is preserved. With so many high-quality whey protein products on the market with premium price tags, it is crucial that the protein shaker mixer bottle is also premium. You need a protein shaker designed to carefully preserve the delicate and health-enhancing properties within the whey formula.
So simple to use and incredibly efficient, PROMiXX electric shaker bottles are ingeniously designed to mix powdered supplements with liquid. Just fill the shaker bottle with liquid, activate the vortex and pour in the powder into the spinning vortex. You will have a super-smooth shake in 5 seconds flat.
The Most Wanted Protein Shaker Bottle
PROMiXX mixers really are the best protein shaker bottles there are! They have won 'Most Wished For' 'Most Gifted' and 'Best Seller' E-commerce Awards for 4 years running and have featured in several publications championed as a revolution in sports nutrition. Publications include Men's Health, Forbes, COACH and MEN'S FITNESS. It also featured on TV's 'The Gadget Show' as a 'Must Have Gift' for gym enthusiasts.
It's really no surprise that PROMiXX is the only choice for so many users across the globe...
The Mixer that Changed the Game!
The smoothest shake at the touch of a button!
Better taste and a superior mix
preserve micronutrient integrity
Beautiful, considered design
Number 1 Health and Fitness Gadget of the year
Odor resistent materials
Conventional shaker bottles have always let us down - The leaks, splashes and subsequent mess, far from desirable. The PROMiXX Electric Shaker Bottle is the answer to these problems. For something you want to use daily, why should you settle for poor quality and a poor performing item? PROMiXX Electric Shaker Bottles have superior seals that are 100% leak-proof, and the smooth and speedy spinning X-Blade removes the need to shake the bottle vigorously, so splashing and splattering are not a concern.
Although initially designed as a protein shaker bottle, PROMiXX electric shaker bottles can double up as a convenient kitchen appliance and will prove useful when making healthy lunches or indulgent drinks. You can use the PROMIXX to whip up a beautiful omelette, a batter mix for fluffy pancakes or you can get creative with making cocktails and mocktails… Stirred, not shaken!
If the superior mixing capability and the useful functionality wasn't enough, the sheer style and the beautiful design is something to be marvelled at. With a dedicated team of in-house product designers, PROMiXX always delivers when it comes to stunning and premium design and engineering which is why it always a number one choice for gadget enthusiasts.
Don't Take Our Word For It
The PROMiXX fans and followers range from people very much in the know, such as elite athletes, personal trainers and fitness influencers, through to the more casual gym goers. PROMiXX has grown its army of loyal fans and followers since launching our first protein shaker bottle, and this following continues to flourish.
When you choose PROMiXX, you're in Good Company:
PROMiXX is a health and fitness household brand name in over 52 countries, trusted by 600,000+ users worldwide and is endorsed by 750+ elite athletes, professionals, social influencers and popular YouTubers and Bloggers!
"This is by far one of the coolest gadgets in my kit" - Louise Hazel - Olympian / TV Host.
"PROMiXX shakers have changed my protein shake game. They create the perfect creamy and smooth shake" - BusyBee Carys - Fitness YouTuber
"I still can't get over the vortex in the PROMiXX - No bits, and it's easy to clean. A 'Must-have' for the gym" - Matthew Kvesic - England rugby International
"The PROMiXX Mixer is freaking sick!" - MattDoesFitness - Fitness YouTuber
"I've always got a PROMiXX in my suitcase whether travelling or at work" - Dan Ventura - WBFF Pro.
"Train hard, blend easy" - Neale Cranwell - WBF Mr Universe.
The story of PROMiXX becoming the world's best protein shaker bottle is a simple one. It is one that saw the need for an improved product for mixing powdered supplements and then being the first to do it.
Sports nutrition was a rapidly growing industry back in 2011 and, in an industry with such avid and committed members, it's astonishing that so many were settling for an inferior product, especially considering it was something most were using at least once a day.
Conventional protein shaker bottles served a basic purpose, but they faltered when it came to real performance and quality. They were fairly easy going on the purse strings as most were relatively affordable but, there was something of a false economy factor to this. Conventional shaker bottles simply do not last. Often, the flip cap would snap or rip from everyday wear and tear within just a few weeks of regular use. They never really washed well and they could become smelly from the damp. In many instances, they would end up being thrown in the back of a car or left in a gym bag. Eventually, they would just be beyond useable.
The founder of PROMiXX grew tired of the poor performance of this essential piece of kit and of having to replace his protein shaker bottle regularly. This drove him to create PROMiXX, The Original Vortex Mixer, hailed as the evolution of the shaker bottle. With his clear vision and determination along with the help of a devout branding expert and a committed team, PROMiXX took the industry and the world by storm and is still today, the most popular vortex mixer there is.
More and more people are using protein shakes. There was a time, not so long ago, when only bodybuilders, athletes and fitness enthusiasts would include regular protein shakes in their diets. Mass awareness in fitness, nutrition and health supplementation has meant that user demand has multiplied as we now see that protein and nutritious or health shakes, BCAAs and meal replacement drinks are of benefit to a much wider audience. With this, the need for a suitable, high quality, effective protein shaker bottle has become more prevalent.
So, if you are looking for a protein shaker bottle, don't settle for anything less than PROMiXX, the best protein shaker bottle there is!
#NoMoreShaking #NoMoreLumps #NoMoreLeaks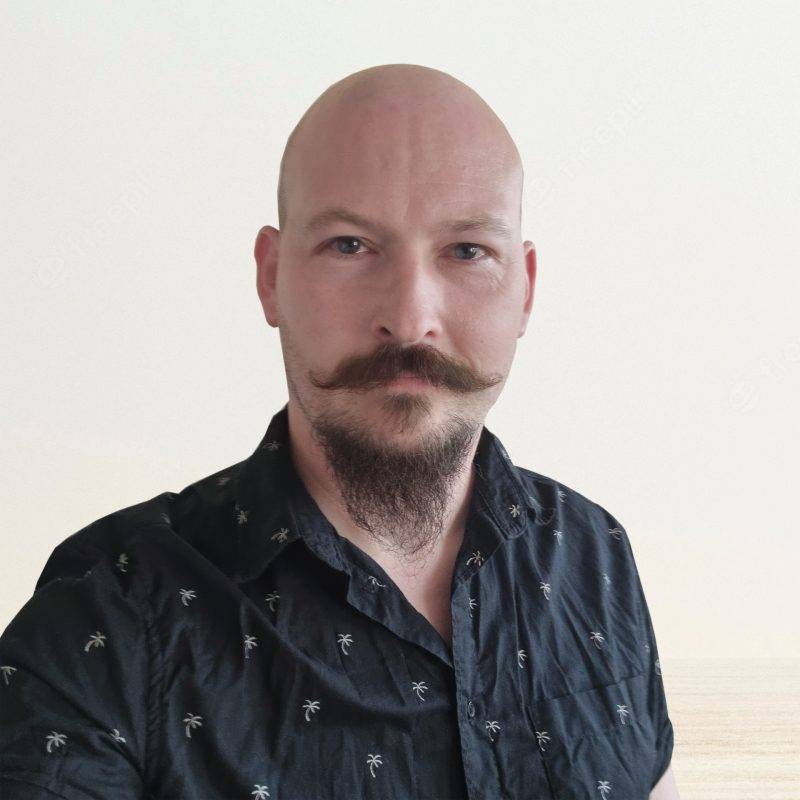 Written by Matthew Stogdon
Matt has been writing for two decades, across print and digital media. He is also an accomplished filmmaker, with several accolades under his belt.
Liked this? Sign up for more.
Sign up to hear about our latest news and exclusive offers
---